At 3 pm ET on April 21st, the Board of Directors of the organization known as (no) Integrity USA called a meeting for 8 pm ET that same day. The only agenda item was "Vacate the Office of Stakeholder's Council Chair". The meeting lasted seven (7) minutes.
To the best of his ability, Michael Backlund, the Duly elected Chair of the Stakeholder's Council, remembers the motion, moved by Ronnie Ward, the man who identifies himself as President of (no) Integrity, as this:
"The Board of Directors of Integrity Inc. upon the finding for cause removes Michael Backlund as Chair of the Stakeholders' Council based on his advocating for the demise of Integrity Inc. and for excluding stakeholders from the council."
It was seconded by Paul Horner, VP for National Affairs. There was no discussion. The motion was carried 5 to 1. No regret was expressed. No good wishes. No thanks for 2 1/2 months in office, attempting to do his job in touching base with the membership but being thwarted at every attempt by a Secretary who refused to give him the membership list and a President who forbade him from being in touch with any members.
It should be noted that the call to "sunset" or "sheet-cake" Integrity has been voiced by many members, former members, former board members, former chapter conveners, many concerned straight allies, many Queer people who are not Episcopalian, and six of the nine living former presidents of Integrity.
It should also be noted that whenever anyone expresses an opinion that differs from the one held by board members, they are silenced, dismissed, or banished.
So, in many ways, no one was really surprised by the action of the board to remove Dr. Backlund.
However the outrage expressed by members and stakeholders to this injustice and flagrant abuse of by-laws was swift and loud. The Rev Canon Jeff Martinhauk, former Treasurer, Integrity USA, and Staff Liaison Integrity, St. Paul's Cathedral, San Diego, CA, joined with his colleagues in writing an open letter to the Board of Integrity.
You can find that letter
HERE
I posted it on my blog with Jeff's permission so it would get a wider audience. Indeed, that post has been accessed over 700 times.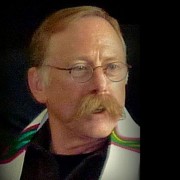 The Rev Michael Backlund, PhD
Ronnie Ward, who identifies himself as President of Integrity but was not actually voted to that office (he ran unopposed because the other candidate was ruled not a member in good standing - but was), has responded on behalf of the board.
Jeff has given me permission to post that letter here. You will find it immediately after Jeff's letter, below.
Jeff has again requested that I post his letter on my blog as it will receive a wider audience. This is part of a continued effort to keep the governance of Integrity USA transparent and accountable to its stakeholders.
I am happy to do so as Jeff and Michael represent to me the best of leadership with integrity, for Integrity USA.
If you prefer to read this in order, Jeff's Open Letter can be found
HERE
.
Ronnie's response can be found at the end of this post.
Here's is Jeff's response letter to Ronnie's response:
I received Mr. Ward's April 24, 2020 response to our letter of April 22, 2020.
I note that your letter dodges the serious issues raised and is nonresponsive to the substance of the letter. Namely:
1.
The board has neither the authority nor the cause to vacate the Stakeholders' Council chair. Illinois statutes state:
(805 ILCS 105/108.35)
(from Ch. 32, par. 108.35)
Sec. 108.35. Removal of directors.
(c) In the case of a corporation with members entitled to vote for directors, no director may be removed, except as follows:
(2) No director shall be removed at a meeting of
| | |
| --- | --- |
| | members entitled to vote unless the written notice of such meeting is delivered to all members entitled to vote on removal of directors. Such notice shall state that a purpose of the meeting is to vote upon the removal of one or more directors named in the notice. Only the named director or directors may be removed at such meeting. |
(4) If a director is elected by a class of voting
| | |
| --- | --- |
| | members entitled to vote, directors or other electors, that director may be removed only by the same class of members entitled to vote, directors or electors which elected the director. |
Bylaws do not overrule the above statutes, and the Integrity bylaws surrounding the Stakeholder's Chair are vague at best. Accordingly, the action taken by the board in vacating the Stakeholder's Chair violates Illinois statutes.
Even if the board was found to have the legal authority to vacate the office, the Board did not have cause. The Rev. Michael Backlund was pursuing his fiduciary duty in attempting to persuade the board to engage the question of Integrity USA's feasibility as an ongoing concern. The fiduciary duty of care requires each board member to evaluate the organization's ability to survive as a going concern, a legitimate question for Integrity raised by many members and former presidents of Integrity. The Board's refusal to engage the question has further raised speculation that Integrity is not viable as an ongoing concern. Fr. Backlund was a responsible fiduciary in pursuing the question in accordance with those concerns. To avoid the question, as other board members have done, is a breach of fiduciary responsibility and contributes to reduced membership, instability of the organization, and further raises the question of whether Integrity is viable as a going concern.
The Rev. Michael Backlund must be reinstated immediately.
the Rev Canon Jeff Martinhauk
2.
The Stakeholder's Council has not met to discuss these concerns and elect a Vice-Chair. The Vice-Chair of the Stakeholders' Council (the successor to the Stakeholders' Chair) may not be appointed by the Board. The Board's claim that it will appoint a successor to the Stakeholders' Chair position is a flagrant violation of the bylaws. The Board must convene the Stakeholders' Council by May 6 to remedy this inappropriate interference in the governance prescribed only to the Stakeholders' Council. As directed in the bylaws, Board members do not have a vote in the affairs of the Stakeholders' Council but may, from time to time, bring matters to the Council for consideration. The Agenda is to be set by the Stakeholders' Council Chair.
3.
The board must engage its membership and open board meetings to allow for normal governance with appropriate input from all classes of membership. The board must call for an open board meeting with all classes of membership no later than May 22, 2020 to allow all classes of membership and stakeholders to hold the board accountable to the questions surrounding transparency and governance.
Should the deadlines pass without action, I will seek remedy by filing a formal complaint with the Illinois Attorney General and other legal recourse as allowed under Illinois law.
Sincerely,
The Rev. Canon Jeff Martinhauk
This response is an open letter in a continued effort to keep the governance of Integrity USA transparent and accountable to its stakeholders.
HERE IS THE LETTER FROM RONNIE WARD, WHO IDENTIFIES HIMSELF AS PRESIDENT OF INTEGRITY. HE IS RESPONDING TO THE OPEN LETTER HERE.
The Rev Jeff Martinhauk
Canon, St Paul's Cathedral
Episcopal Diocese of San Diego
I'm in receipt of your email dated April 22, 2020 regarding your "Open Letter To the Board of Integrity USA." You did not make any effort to speak to me or email me prior to your "open letter being publicized widely." Had you been in contact, I'd be happy to discuss your concerns. I've attached relevant sections of the Bylaws of Integrity, Inc. related to issues raised in your letter and email. It's my hope that these provision of the Bylaws demonstrated the basis upon which the Board of Directors of Integrity has taken action.
Ronnie Ward
I'm surprised to see that you have used your ordained position of Rev Canon at St Paul's Cathedral San Diego, its web servers and email service to initiate this communication. Not sure why you decided to send your letter to Bishops that are not involved with the decision making process of Integrity, Inc. It appears that for each member of the Integrity Board of Directors that you sent your letter to the Bishops of their respective Dioceses. That you included these Bishops indicates a purpose beyond a reasonable conversation seeking to resolve your concerns.
I believe that your intent was to create a hostile environment by engaging in intimidation and harassment. Given that I'm a Baptized member in good standing with the Episcopal Church, it seems to me that you are engaging in activity that is "unbecoming a member of the clergy" as defined by Title IV of the Canons of the Episcopal Church. Also, here is a link to the California penal code on use of electronic communications for the purposes of harassment and bullying.
I'm requesting that you cease using your ordained position to publicly shame and disparage the members of the Board of Directors of Integrity.
President, Integrity, Inc.
ron2get@gmail.com